Classical Composer
Phil's award winning lyrical and melodic style of classical music composition has received much critical acclaim not just through his own ensemble Fordante. He has also worked on classical commissions from strings quartets to full choral works.
Suite for The Fallen Soldier
In May 2015 Phil was commissioned to compose music to be performed in 2016 by a group of choirs to commemorate the First World War. The project was initially to be a 10 minute piece but after further research it was decided that to pay homage to such a momentous event a much more significant array of music should be created. After working on the project for over 12 months the composer created the choral suite of music around the narrative of a soldier enlisting at the start of the First World War portraying how he felt, what he endured and the effect he had on those around him and those he left behind at home.
'The Suite For The Fallen Soldier' is a 50 minute suite of 11 pieces including an arrangement of 'Stille Nacht' (Silent Night) and a piece based on the Requiem Mass text, commemorating and remembering the sacrifices of so many, told through the story of one soldier. The music receives its premier on Armistice Day 2016 with a cast of over 70 voices.
Further information can be found on the website www.suiteforthefallensoldier.com
The following extracts are from studio recordings of Suite for The Fallen Soldier featuring some of the voices from the choirs taking part in the premiere. Cello by Josh Mountford
Libera Me (Music – Mountford, Text – Requiem Mass)
Our War (Music & lyrics – Mountford)
Requiem Aeternam (Music – Mountford, Text – Requiem Mass)
Fordante – Critically acclaimed ensemble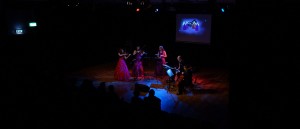 Phil is often in concert with his five piece (violin/viola/cello/oboe/piano) crossover classical quintet, Fordante. (www.fordante.com)
He formed the ensemble in 2009 as a channel for his classical works and the group has since gone on to receive much critical acclaim. In keeping with the original concept behind the ensemble, which was to provide an accessible approach of listening to classical music, the wind/string/keyboard quintet also explore a broader repertoire featuring light classical music and of course a genre that Phil is particularly passionate about, music from the movies.


Italian Love by FORDANTE
Serano by FORDANTE
The Arrival by FORDANTE